We are licensed in: AR, AZ, CA, CO, FL, IA, IL, IN, KS, KY, MI, MO, MS, NC, OR, TN, TX, VA, WI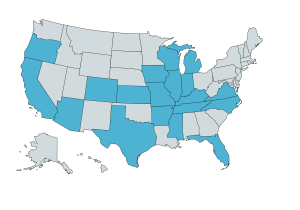 In today's world with the amount of technology we have, there are an abundant of distracted drivers on the road every single day. If you have a vehicle, auto insurance is something that is crucial to have. Auto insurance doesn't just cover damages to your vehicle, it covers much more.
You are at risk every single day you get in your car.
It's important to understand what coverage options are provided for your car, yourself and for the people who may be injured in the accident as a result of your negligence.