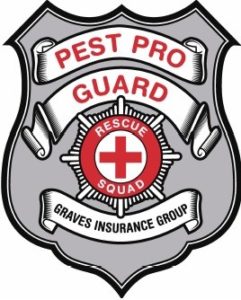 Welcome to Graves Insurance Group's Pest Pro Guard Program Proposal Request page, the first choice for Pest Control Insurance.  On this page you can request a proposal from us for your Pest Control Operation.
Thank you for visiting!  We look forward to working with you!
Pest Control Quote Request
Please fill the following information in order for Graves Insurance Group to assist you with an insurance proposal. These questions define the basics of the information required to begin the process of underwriting, so please expect a call back from our office during the business day to follow up your inquiry. In order to assist you in the most efficient way possible, please use the phone number and email to reach you directly. Thank you for choosing the Graves Insurance Group!
For more information about a few of our carriers for Pest Control Insurance, please visit the following sites:
For more information about Graves Insurance Group and our Pest Control Insurance offerings, please click this link:
Graves Insurance Group - Pest Control
If you are looking for more information about insurance for your Pest Control Company, please contact one of our Insurance Professionals at Pest@gravesig.com.